Create a strong foundation for your final database.
MS Access database planning for a database project creates a foundation for the final database. The planning phase is similar to developing architectural plans for constructing a building and helps ensure that your database project goes smoothly, preventing scope issues and errors while saving you time and money. The planning phase is offered as a separate service because it is absolutely vital to the success of your project. This is especially true for SQL Server with .NET projects or in situations where the requirement specifications are too general in nature to adequately quote an accurate project pricing.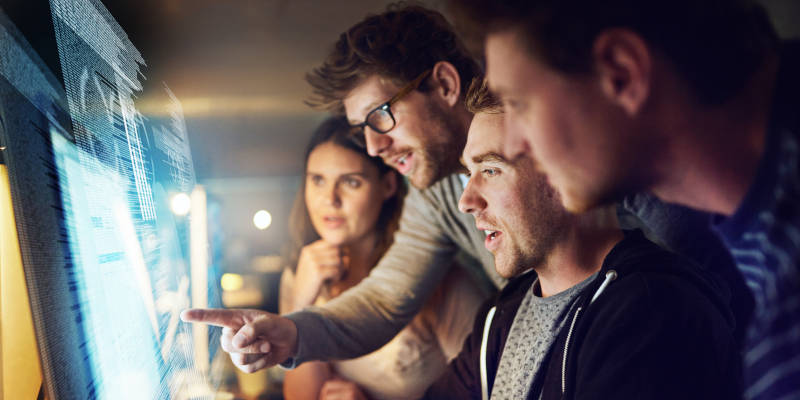 A successful database planning phase is the result of positive communication between you, our client, and our database developers. We will make every effort to communicate in non-technical terms. If at any point during a discussion, you do not understand a phrase or term, please ask for clarification. We will communicate with you either in person or via telephone, email, and shared desktop programs (like GoToMeeting) to get all the information necessary to plan your database project.
Our MS Access database planning process follows these steps:
Purpose for the database—This determines the overall goals and nature of your database. At this point we find out what you want your database to do for you. This is a general statement; we are not defining individual features at this point. This activity is also referred to as the "Mission Statement" or "Goal Statement" for the database.
Assessing your current database—Here we determine your current database system, whether it is Microsoft Access, SQL Server, Microsoft Excel, other database applications, or paper forms. Also, we examine what versions of database software you are currently using.
User requirements and expectations–This answers the question, "Who will be using the database?" and "How many people will be entering and retrieving data during the day?" as well as "How many people will be using the database simultaneously?" Large numbers of users and many concurrent users will be a determining factor in deciding the best solution for the database. We also review the potential data volume for the database both in terms of storage size (megabytes or gigabytes) and the number of records that will be stored (hundreds, thousands, or millions).
Trust us for MS Access database planning solutions that meet your organization's needs. Contact us today at Accessible Data Solutions to learn more.
---
At Accessible Data Solutions, we offer MS Access database planning services in Livingston, Austin, and Dallas, Texas; Seattle, Washington; Boulder, Colorado; Huntsville, Alabama; Baltimore, Maryland; Washington, D.C.; San Jose, California; Raleigh, North Carolina; and Atlanta, Georgia.